Press
GuocoLand Residential: Be Inspired - July 2021
Dwelling in Creative Economy (Read here)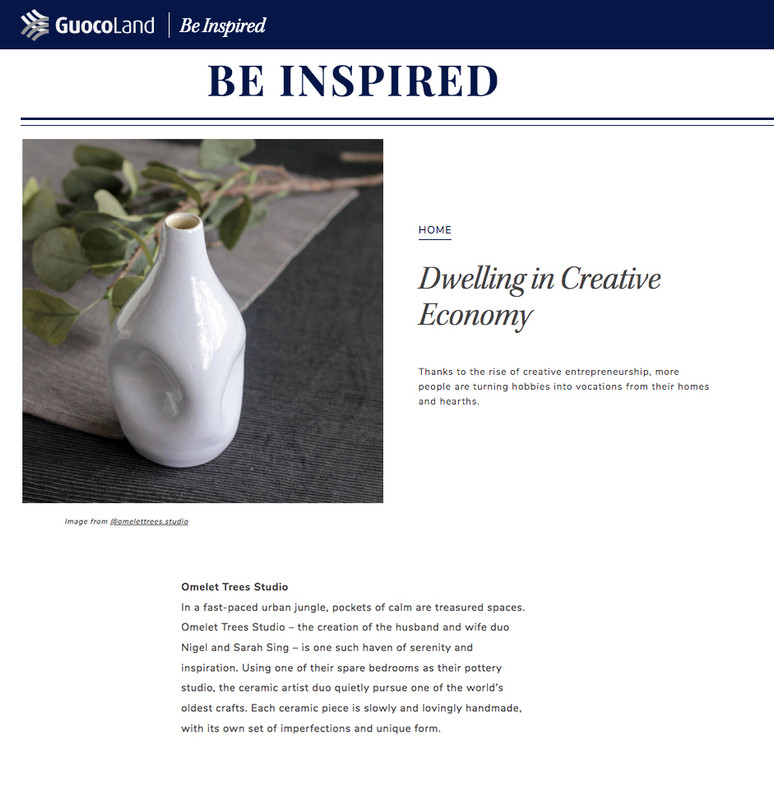 The Tableware Curators: Eat & Sip - January 2021
Catching up with Omelet Trees Studio a year later! (Read here)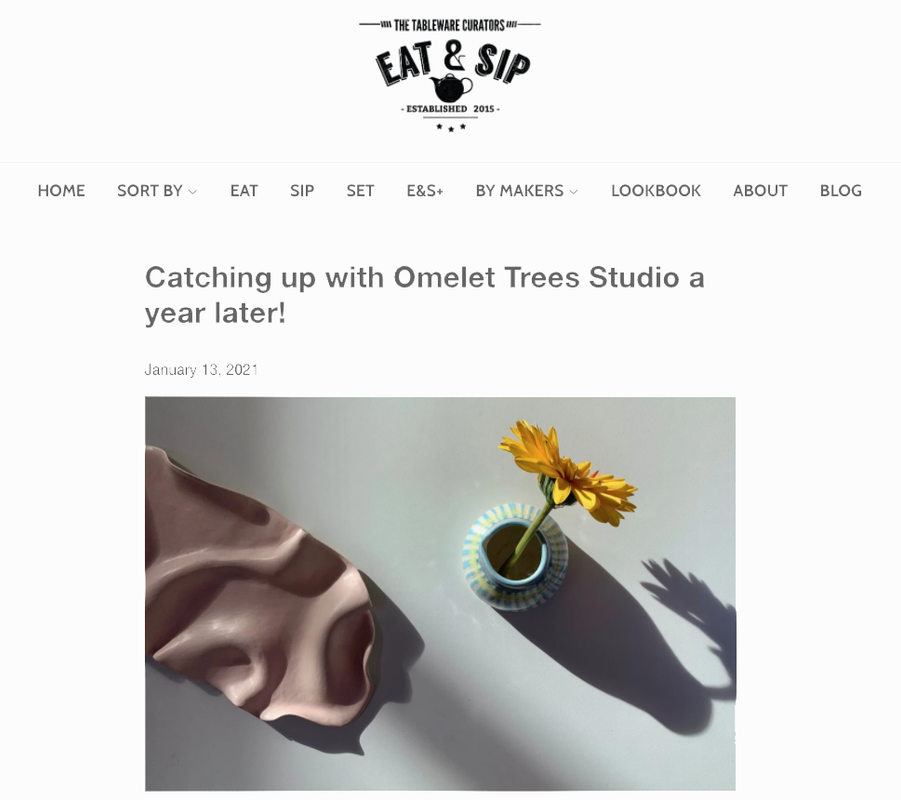 VOGUE Singapore - November 2020
8 ceramic designers making the prettiest pottery for your home right now (Read here)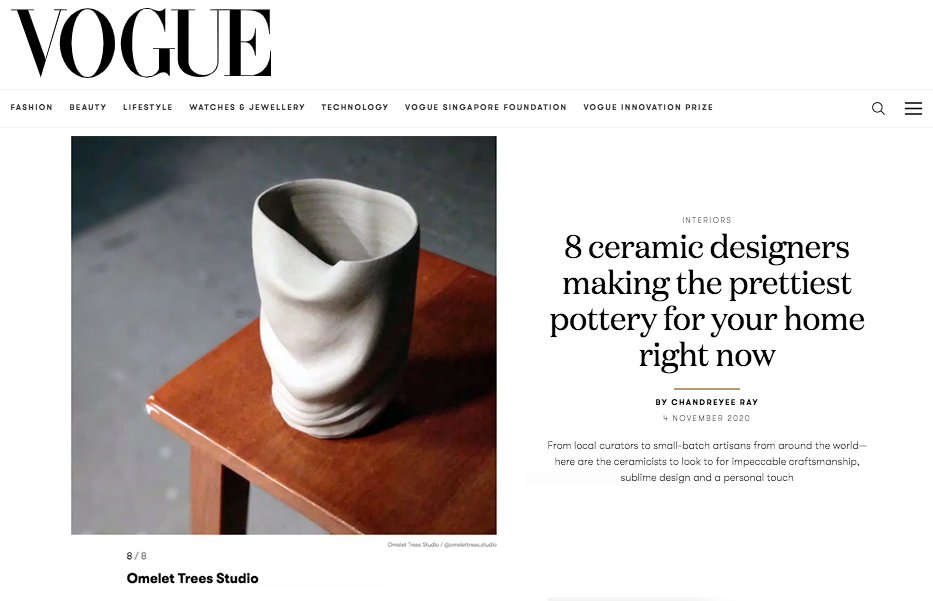 The Tableware Curators: Eat & Sip - November 2019
Shining the Spotlight on Omelet Trees Studio (Read here)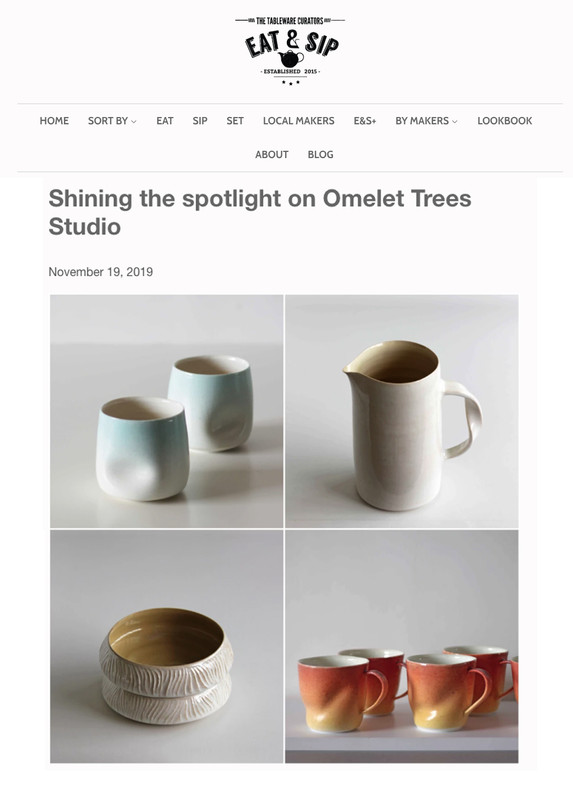 Prestige Singapore: Prestige Living - June 2018
KILN TO TABLE
Tableware has always been the underdog of product design, but these Singapore-based labels prove that crafting bowls, plates and cups is very much a dynamic art form. Rebecca Wong gets to now four designer duos who have made a mark on the local scene.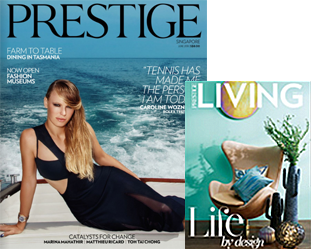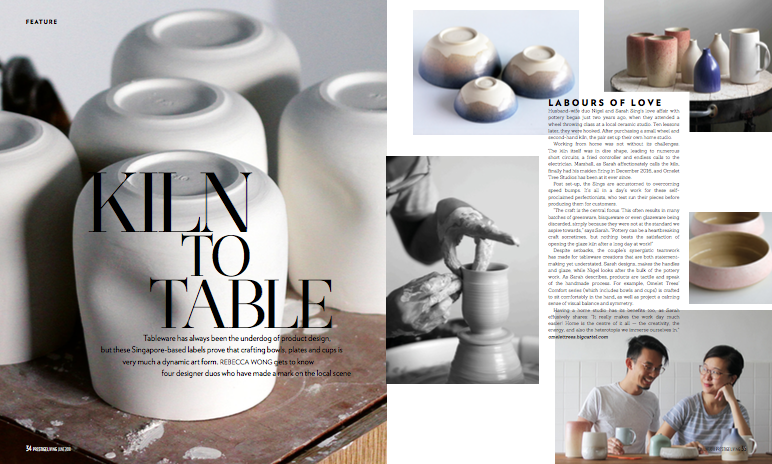 The New York Times Style Magazine Singapore - June 2018 
Brand to Know: A Slow-Living Ceramics Studio in Singapore (Read here)
TALLYPRESS.COM – October 2017
Top 10 Ceramic Studios in Singapore (Read here)
Ceramic work is another art form that's gaining momentum in Singapore. Whether it's purely for aesthetics or the item has a practical and functional value, ceramic works can be a wonderful addition to your living space. Here are the Top 10 Ceramic Studios in Singapore.
HOME & DECOR Singapore – July 2017
EARTHLY DELIGHTS
Who says Singapore is short of artistic talent? Home & Decor profiles five local ceramic artists who are using the conventional medium to express their youthfulness and creativity.